Inslee names Tara C. Smith Director of DES
She replaces Chris Liu, who retired in June
Gov. Jay Inslee today named Tara C. Smith (she/her) the Director of the Washington State Department of Enterprise Services (DES) effective Sept. 7. She replaces Chris Liu, who retired earlier this year. Annette Meyer, who has been serving as acting director since June, will return to her role as Deputy Director.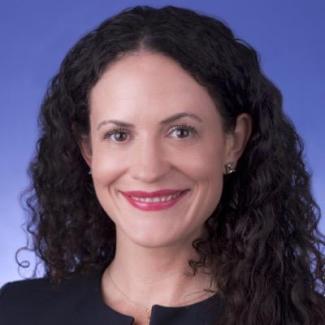 Since 2015, Smith has served as Director of the Internal Services Department for Miami-Dade County, where she was responsible for the management of 1,000 employees, an operational budget of $317 million and a capital budget of $500 million.
Smith managed a function that provides services similar to DES in one of Miami-Dade County's largest and most complex operational departments, including facilities, security, centralized procurement, capital program management, real estate, business resources, risk management and fleet management.
She spearheaded the first social infrastructure public-private partnership project in the region, and established the county's first public-private partnership office for future development of critical infrastructure. Her oversight of centralized public procurement methods and implementation of social equity contracting principles will continue to advance DES' vision and goals.
"Tara is no stranger to running a large, complex government department, and I have no doubt that she will hit the ground running here in Washington," Inslee said. "She has a proven track record of developing inclusive teams and ensuring effective government service. I look forward to working with Tara to support the employees and residents of Washington across the state. I would also like to thank Annette Meyer for her leadership leading the agency over the last two months."
Smith will lead an agency whose mission is to strengthen the business of government. DES does this through its vision of delivering high quality and cost effective support services to state government and other public entities so they can focus on their core missions. DES employs nearly 800 staff and features a dizzying array of services, including statewide facilities management, risk management, contracting and procurement, an employee assistance program, training, printing and mail operations, human resources and financial systems, and care of the state capitol grounds and buildings. DES takes an enterprise view of government operations, providing centralized leadership, including measures to achieve efficiency and cost-effectiveness.
"I am thrilled to have Tara on board," said Meyer. "She brings a wealth of experience leading large and complex organizations like DES that have multiple and very different business lines. Her overall management skills and her deep knowledge of operations will serve her well in the Director's role."
A native Floridian, Smith has worked in public service in Miami-Dade County for the past 17 years. In the county, she worked as Chief Deputy Supervisor of Elections, Manager of Strategic Initiatives, and as Assistant Director of the Internal Services Department before being promoted to Director. Before working for the county, she worked with Foster Care Review, a volunteer-based nonprofit organization that worked to assist courts in judicial reviews for children in foster care.
Smith is active in her community, serving on the Women's Leadership Executive Council for the United Way of Miami-Dade, as a Girl Scout troop leader, and as an advisory board member of Casa Valentina Inc., a nonprofit centered around supporting children in foster care. She earned her bachelor's degree in social work and a Master of Public Administration from Florida International University, where she was recently awarded the Public Service Distinguished Alumni Award.
"I am humbled to be selected for this important position," Smith said. "Based on my experience leading these operations at a local level, I am confident that I will help advance the agency's goals and look forward to working with DES employees and community stakeholders to make that happen collaboratively."
Smith will make the move to Washington with her life partner, Monica. While she spends most of her free time in volunteer work, she also enjoys yoga and is a certified yoga teacher. She said of her decision to relocate to the Pacific Northwest, "I fell in love with Washington earlier this year and cannot wait to live there and get to work!"