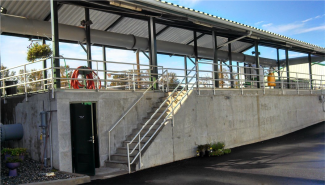 City of Monroe's Wastewater Treatment Plant (Phase II)
John Lande, Manager
"The ESPC process fast tracks everything. Without it, the project would have taken two and a half years. We did it in less than a year. The project was done at a guaranteed cost without change orders, which helped budgeting. Plus, we were able to select the capable contractors and specific equipment, which best fit the city's needs".
February 2017
City of Bremerton
Chal A. Martin, P.E., Director, Public Works and Utilities Department
"This was a new program and way of doing business for Bremerton, and we needed help and support to get the idea accepted by our Council. It was uncanny how our DES Project Manager anticipated exactly when we would need his help –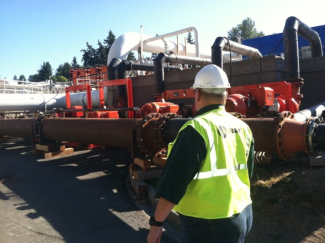 sometimes on short notice – and he would be there for Public Works Committee meetings, Council study sessions, Council meetings, and all of the important meetings with our Energy Services Contractor. I especially appreciated how efficient the communication was – all of the help we received was focused, on point, and efficient. Contract paperwork was provided electronically, ready to go. Oh, and as for the projects themselves: huge success. We are now veterans of two significant ESCO projects, both of which were delivered under budget and are producing energy savings ahead of expectations. Finally, one more great thing about this process: we didn't have to spend one single hour of in-house engineering staff time for either of our two complex projects. That was a tremendous indirect benefit and enabled us to put our own staff time toward other infrastructure projects important to our residents and customers. I can't say enough good things about this program, and especially about DES's great project management staff."
May 2016
City of Bellingham
Clark Williams, Superintendent of Traffic/Communications/Fleet & Facilities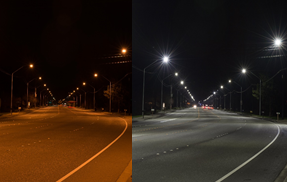 "Working with Mr. Boles (DES Energy Project Manager) on the City of Bellingham's $4 Million dollar street lighting retrofit has been a positive experience and has resulted in a much more efficient and effective project. I am impressed that DES sends Mr. Boles to our location on such a frequent basis for project support, and his immediate attention to detail via e-mail within hours of a question. This is the 2nd DES project that the City has initiated through DES and I expect there will be more to come."
January 2016
Skykomish School District
Martin Schmidt, Superintendent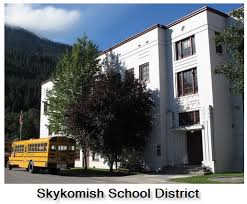 "Having the DES oversee the design and installation of the new heating system in our school was smooth and efficient. DES personnel were friendly and well organized.The new heating system met all of our expectations. I would use them again".
December 2015
Washington State University
Terry Ryan, Director, Energy Systems Operation
"Over eight years and $40 million in completed projects attest to the benefits that our partnership with the DES Energy Program has provided."
April 2013
Seattle Central College
K. David Ernevad, Director, Capital Projects and Environmental Safety
"The DES Energy Program, and more accurately our DES PM Joe Sullivan, has been of great service to the energy efficiency improvements at SCC. With Joe's help SCC has surpassed the 2020 goal for Agency EUI reduction five years early".

March 2016