Surplus for Eligible Organizations
Certain organizations (e.g., state and local government agencies, and some non-profit organizations) can take advantage of additional benefits available through Surplus Operations by requesting certain items before they become available for auction to the public.
Apply to become a priority customer
An eligibility application is required to access this benefit. Please note that individual employees of eligible organizations cannot access this benefit unless they are a designated purchaser acting on behalf of their organization.
To get started, email AgencySurplusPurch@des.wa.gov or call 360-407-2275
Some eligible organizations may also be able to benefit from our Federal Surplus program. For information on the additional requirements for that program, email SurplusFederal@des.wa.gov or call 360-407-2274.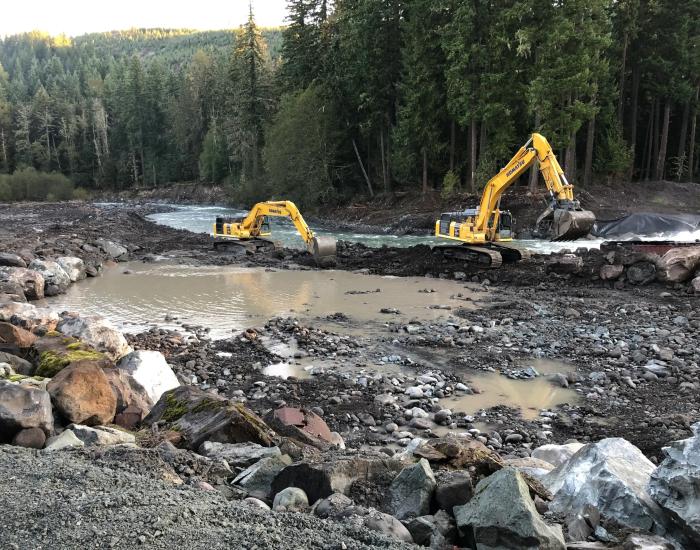 Success Story
In need of a generator to power large-scale water filtration projects, JJH Earthworks turned to DES and the federal surplus program available to veterans who own small businesses.