Eastern Flowering Dogwood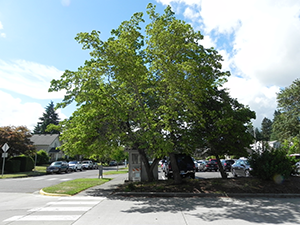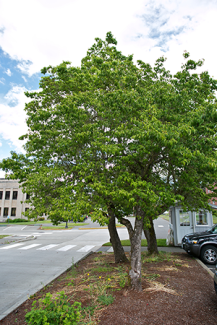 Species
Cornus florida
Family
Cornaceae
Campus Location
North of the Pritchard Building parking lot, and in the Visitor Center parking lot
Native Range
Eastern United States
Description
Flowering trees that bloom every spring, about a month after the Pacific dogwood flowers emerge in April.
Deciduous, with a typical height of 30 feet, with a trunk diameter of up to 1 foot.
Susceptible to anthracnose and borer pests.
Landscape uses include patio and multiseason specimen plantings.
History and significance:
These trees don't closely resemble the native Pacific dogwood in shape, but if you look at the blossoms, you can see that they are cousins. In the fall, these Eastern dogwoods have brighter, showier leaves than the Pacific version (Cornus nuttallii).
Other Resources