Weeping Cutleaf Redleaf Japanese Maple Tree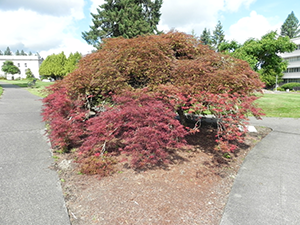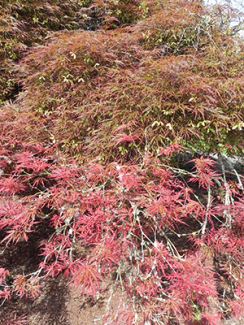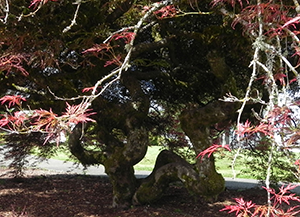 Species
Acer palmatum var. dissectum
Family
Aceraceae
Campus Location
Just west of the World War II Memorial, in a sidewalk triangle.
Native Range
Japan, China, Korea, eastern Mongolia, and southeast Russia
Description
Deciduous and grafted, growing to 10 - 15 feet tall and at least as wide, or wider.
Various, rich shades of red leaves in spring, summer and fall.
Leaves highly dissected and are almost lace-like.
Highly sculptured, contorted branches are nature's art work.
Landscape uses include: specimen, patio tree, container tree and bonsai.
History and significance:
The tree is planted in what is referred to as an Olmsted triangle – where sidewalks converge from three directions to form a triangular planting space.
Other Resources