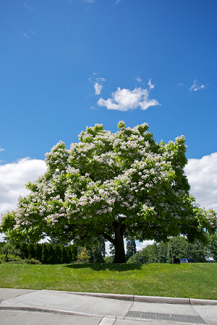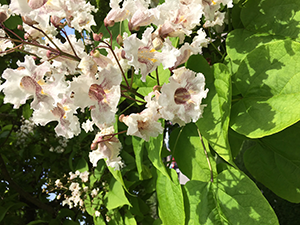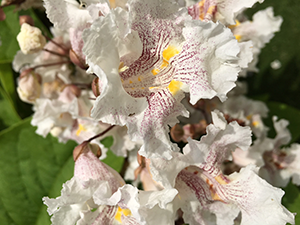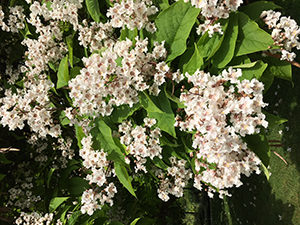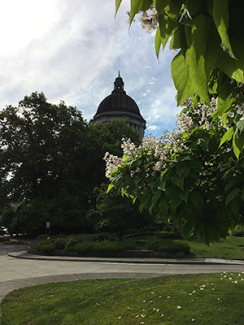 Species
Catalpa speciosa
Family
Bignoniaceae
Campus Location
Just west of the main entry gate to the Governor's Mansion
Native Range
Midwestern U.S.
Description
Deciduous, growing 40-60 feet tall and 20-40 feet wide.
Its fruit/seed pods resemble long, slender cigars. The large, heart-shaped leaves emerge late in spring and give the tree a course texture. Trumpet-shaped flowers, white with yellow stripes, emerge in early June nourishing hummingbirds and bees.
Susceptible to catalpa horn worm infestation.
Landscape uses include specimen, shade tree, parks and large open spaces.
History and significance:
Not usually seen in South Puget Sound, this tree grows along the Mississippi and Ohio Rivers.
Other Resources