Young Weeping European White Birch Tree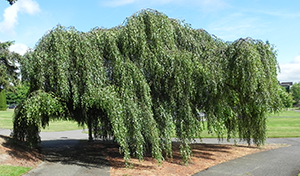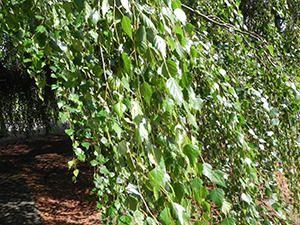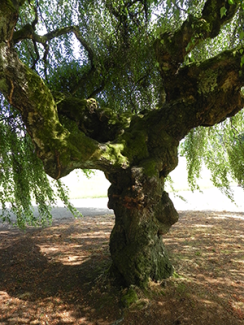 Species
Betula pendula 'Youngii
Family
Betulaceae
Campus Location
Just south of the Tivoli Fountain, in a sidewalk triangle.
Native Range
Europe and parts of Asia
Description
Deciduous and grafted, growing 20 - 25 feet tall and at least as wide, or wider.
Weeping, contorted branches, form an umbrella-like canopy.
White bark when young, black fissures develop with age.
Landscape uses include specimen and as a patio tree.
History and significance:
The tree is planted in what is referred to as an Olmsted triangle – where sidewalks converge from three directions to form a triangular planting space.
Other Resources