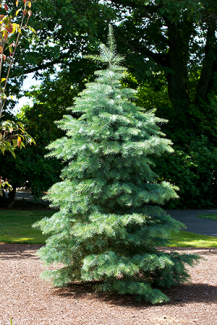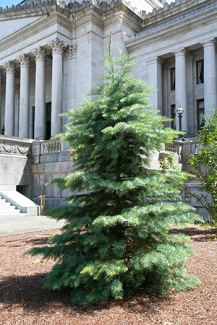 Species
Abies concolor
Family
Pinaceae
Campus Location
On the north side of the Legislative building, a matched pair on each side of the grand staircase
Native Range
Higher elevations of the southwest U.S., Oregon and California
Description
Planted in 2012, these trees will eventually grow to between 80-200 feet tall.
Beautiful blue-green needles make the species a popular Christmas tree.
This evergreen is susceptible to dwarf mistletoe and the fir engraver beetle.
Landscape uses include specimen, parks and Christmas trees.
History and significance:
The two white fir trees were installed to replace failing blue spruce trees.
Other Resources